Two Rivers Trail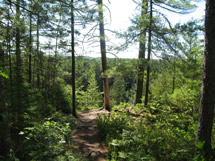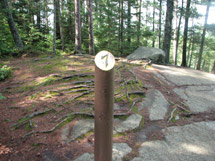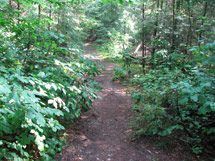 Description
Two Rivers Trail is a 2.3 km loop trail includes an easy ascent to a pine-clad cliff, and introduces the importance of change in the natural forest of Algonquin.
Length
2.3 km
Location
Two Rivers Trail is located at km 31.0 of Highway 60. Latitude/Longitude: 45.579661, -78.512984
Difficulty Rating & Rationale
Theme
Changes in Algonquin Forests
Features & Amenities
Scenic lookout
Pine-clad cliff
Parking
Trail Guide
Fees
A valid Park permit is required for trail use.
Nearby Attractions
---
Related Information
Reserve your developed or backcountry campsite for your next visit.
Share your passion for Algonquin Park by becoming a member or donor.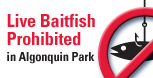 Special regulations for Algonquin's special fishery.