Big Pines Trail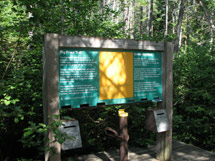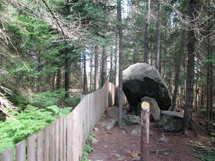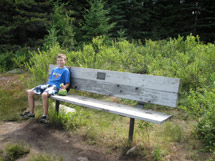 Description
Big Pines Trail is a 2.9 km long, fairly level loop trail that visits spectacularly large, old growth White Pine and the remains of an 1880s logging camp. The guide discusses pine ecology and Park logging history.
Length
2.9 km loop
Location
Big Pines Trail is located at km 40.3 of Highway 60. Latitude/Longitude: 45.580366°, -78.399013°
Difficulty Rating & Rationale
Theme
Ecology and History of White Pines in Algonquin
Features & Amenities
Old growth White Pines
Historic lumber camp remains (1880s)
Parking
Toilets
Trail Guide
Fees
A valid Park permit is required for trail use.
Nearby Attractions
---
Related Information
Reserve your developed or backcountry campsite for your next visit.
Share your passion for Algonquin Park by becoming a member or donor.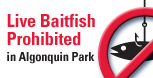 Special regulations for Algonquin's special fishery.