Wolf Howls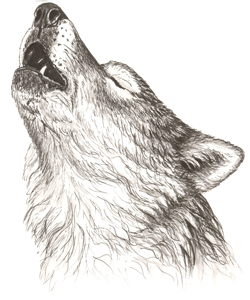 Wolf howling expeditions take place only on Thursdays in August, or in September before Labour Day, when weather and accessible wolves permit. Meet at the Outdoor Theatre for a presentation on wolf ecology and our changing perceptions of this elusive animal; event protocol is provided; and then we travel by car (on rare occasions, we walk) to a place along Highway 60 where wild wolves may answer the imitations given by the Naturalist staff.
2019 Potential Wolf Howl Dates
The next potential Pubic Wolf Howl in Algonquin Park is expected on Thursday, August 6, 2020.
When in the Park, check Park bulletin boards on the day of a projected Wolf Howl for confirmation. Check the Events Calendar (or the links above) for more upcoming Wolf Howls and then select "Remind Me!" to be notified of program event changes by email or text message.
When Attending a Public Wolf Howl
If attending a Public Wolf Howl please confirm you:
have a valid Park permit;
arrive early at the Outdoor Theatre;
have a full tank of gas; and
dressed warmly for this special program which lasts about three hours.
No dogs are allowed at the Outdoor Theatre or the wolf howl location.
For more information on wolf howling, check out the publication Wolf Howling in Algonquin Provincial Park, produced by The Friends of Algonquin Park. This publication, and many others, can be ordered from The Friends or bought at various locations throughout the Park.
Synopsis of Public Wolf Howl

s

The last successful Public Wolf Howl in Algonquin Park was #116 on August 15, 2013.
Reserve your developed or backcountry campsite for your next visit.
Share your passion for Algonquin Park by becoming a member or donor.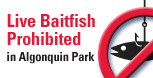 Special regulations for Algonquin's special fishery.