Employment with The Friends of Algonquin Park
If you are interested in working with one of the most successful cooperating associations in Canada, please do not hesitate to forward your resume at anytime to The Friends of Algonquin Park. Your resume will be kept on file for consideration during our next hiring process. Contact us.
---
Full-Time Employment: Program Administrator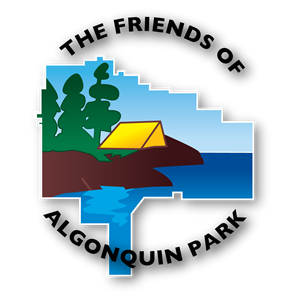 The Friends of Algonquin Park (FOAP), a non-profit, charitable organization dedicated to enhancing Algonquin Park's educational and interpretive programs, is seeking a reliable, enthusiastic individual to provide program administration services.
Location
This position will be based out of the Algonquin Visitor Centre located 43 kilometers from the Park's West Gate in Algonquin Provincial Park. This position requires an individual who is interested in working in Algonquin Park and living in close proximity to the Park.
Duties and Responsibilities

Assist with day to day operations of The Friends of Algonquin Park, carrying out directives of the General Manager
Obtain and administer personnel grants
Facilitate application for raffle licenses, acquisition of raffle prize donations, creation of raffle poster and tickets
Record and transcribe minutes for Board Meetings
Coordinate content for the annual newsletter
Prepare event media ads
Assist with the operation of the Bookstore and Nature Shop, especially during the summer season. Duties include providing information to Park visitors, processing Bookstore and Nature Shop sales and balancing sales remits
Assist with the registration of Group Education Programs and Experience Algonquin Workshops
Administer third-party print and web advertising requests
Aid in the compilation and presentation of annual report data
Qualifications

Strong hands on working knowledge of Microsoft Office
Detail-oriented, motivated self-starter
Able to prioritize tasks and work independently
Ability to multi-task and handle multiple ongoing projects
Excellent writing skills
Previous retail operations experience
Experience in facilitating groups and workshops
Professional customer service skills
Possession of a valid Ontario Class G Driver's License
Assets

Post-secondary education in business administration or equivalent work experience
Previous not-for-profit, charitable and/or public sector experience
Initiative and the ability to work effectively, both as part of a team, and independently
Knowledge of Algonquin Provincial Park and The Friends of Algonquin Park
Experience with non-profit charitable organization policies and procedures
Salary
Commensurate with qualifications and experience. This full-time position is a 1-year contract with the possibility of extension.
How to Apply

Submissions including a cover letter, resume and references must be received by email, fax, or mail by June 29, 2018 to:

General Manager
The Friends of Algonquin Park
Box 248, Whitney, ON, Canada K0J 2M0

Fax: (613) 637-2138
Email: resume@algonquinpark.on.ca
Application deadline is June 29, 2018. We thank all applicants but only those selected for an interview will be contacted.
Forward to a Friend
---
Seasonal Employment Opportunities
Most spring and summer 2018 positions have now been posted and application deadlines have closed.
Forward to a Friend
---
Volunteer Opportunities
The Friends of Algonquin Park has occasional volunteer opportunities. Please see the Volunteer webpage for current opportunities.
---
Cooperative Education & High School Volunteer Opportunities
The Friends of Algonquin Park has hosted various unpaid cooperative education and high school volunteer opportunities. Please contact us for more information.
---
Related Information
Reserve your developed or backcountry campsite for your next visit.
Share your passion for Algonquin Park by becoming a member or donor.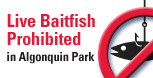 Special regulations for Algonquin's special fishery.