Employment with The Friends of Algonquin Park
If you are interested in working with one of the most successful cooperating associations in Canada, please do not hesitate to forward your resume at anytime to The Friends of Algonquin Park. Your resume will be kept on file for consideration during our next hiring process. Contact us.
---
Seasonal Museum Technicians - Fall 2018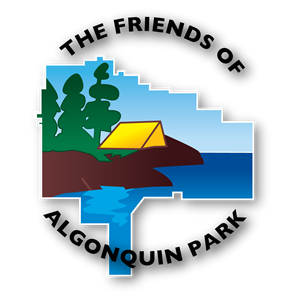 The Friends of Algonquin Park is seeking qualified individuals to work as Seasonal Museum Technicians in the Natural Heritage Education Program in Algonquin Provincial Park.
Employment is from September 4 until October 8, 2018.
Duties
Providing information on Park operations and facilities, and cultural and natural history at both the Algonquin Visitor Centre and Algonquin Logging Museum
Processing bookstore sales and subsequent stocking preparations
Balancing sales remits and cash floats at end of each shift
Opening and closing of either interpretive facility and maintaining exhibits and theatre operation daily
Assisting with Algonquin's special interpretive events as required
Qualifications
Knowledge of Algonquin Provincial Park

Knowledge of Ontario's natural and cultural history

Excellent communication skills

Experience in retail operation

Energetic, enthusiastic, and committed to customer service excellence

An appreciation for the outdoors

Ability to work independently and as part of a team

Valid MTO Driver's License

Personal transportation vehicle to get to and from your workplace

Valid First Aid/CPR Certificate
Remuneration
The rate of pay is $14.00/hour based on 40 hours/week, weekends, and statutory holidays as
per schedule.
Staff house accommodations may be available to qualified candidates.
This is an excellent opportunity to work with a keen Natural Heritage Education Team in a world-class park.

How to Apply

A detailed resumé outlining knowledge, skills, experience, and references should be emailed, mailed, faxed, or dropped off no later than August 19, 2018 to:
Sharon Hockley
The Friends of Algonquin Park
Algonquin Visitor Centre (at km 43)
Box 248, Whitney, ON, Canada K0J 2M0
Phone: (613) 637-2828 ext. 231
Fax: (613) 637-2138
Email: resume@algonquinpark.on.ca
Application deadline is August 19, 2018. We thank all applicants but only those selected for an interview will be contacted. Candidates must be available for an in-person interview in Algonquin Park. The Friends of Algonquin Park supports job equity. We are an equal opportunity employer.
Forward to a Friend
---
Volunteer Opportunities
The Friends of Algonquin Park has occasional volunteer opportunities for adults and unpaid cooperative education/high school volunteer opportunities. See the Volunteer webpage for current opportunities.
---
Cooperative Education & High School Volunteer Opportunities
The Friends of Algonquin Park has hosted various unpaid cooperative education & high school volunteer opportunities. Please contact us for more information.
---
Related Information
Reserve your developed or backcountry campsite for your next visit.
Share your passion for Algonquin Park by becoming a member or donor.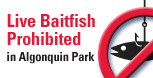 Special regulations for Algonquin's special fishery.