Celebrating Algonquin Park: A Photographic and Artistic Special Event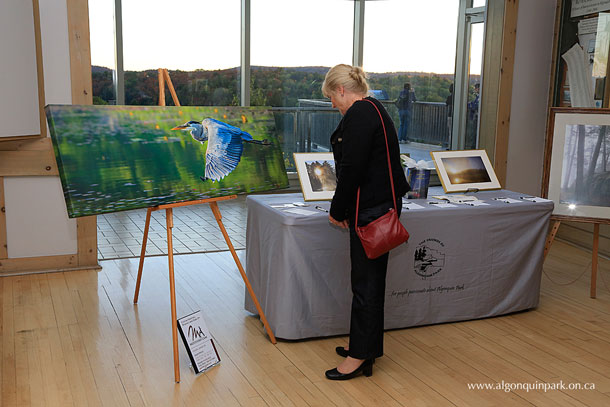 Celebrating Algonquin Park and Beyond is an intimate evening of photographic and artistic presentations on the beauty and magic of wild spaces. The event will be held on Saturday, September 9, 2017 from 7:00pm to 10:00pm at the Algonquin Visitor Centre. This year's presentations will include those by Bruce Di Labio and Alison Lake. Door prizes, refreshments, and a silent auction with proceeds supporting the charitable work of The Friends of Algonquin Park, are also part of the event.
Presentations at Celebrating Algonquin Park 2017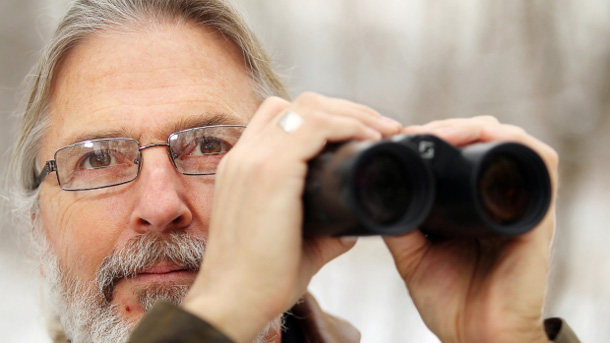 Fifty Years of Birding with Bruce Di Labio
A native of Ottawa, Ontario, Canada, Bruce Di Labio's passion for birds and birding began at the young age of 7, when he hand-tamed a Black-capped Chickadees at his family cottage at Constance Bay, Ontario. From these simple beginnings emerged both a life-long passion and career in the field of birding.
Bruce's love of birding has also taken him down some interesting career paths. During the 1980's he worked for the Canadian Museum of Nature in ornithology, and then The Canadian Nature Federation as Staff Naturalist. After leaving this post, Bruce began environmental consulting and branching out in his role as teacher and tour leader for beginner birders.
In addition, over the decades, Bruce has authored numerous articles for magazines and newspapers. Bruce has also won competitive birding competitions including the World Series of Birding, Texas Birding Classic, and Taverner Cup.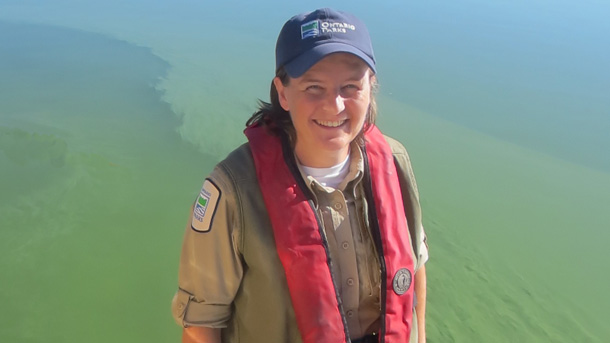 The Next 125 Years of Algonquin Park with Alison Lake
Alison Lake brought her experience of a 14-year forestry career to Algonquin Park in 2002 and served as a Seasonal Park Naturalist. Since that time she has served in five other Ontario Parks before returning to Algonquin Park as Assistant Park Biologist in 2014. Alison uses the principle of ecological integrity to guide every decision she makes as a biologist working with resource management in Ontario's oldest provincial park. Algonquin provides an endless source of challenges and fascination, as well as allowing Alison to pursue her passion for solo canoeing, birding, and spending as much time outside as she can.
---
How to Purchase Your Tickets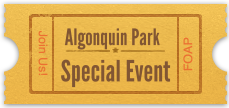 Purchase your tickets for Celebrating Algonquin Park now! Pre-registration is required and seating is limited. Tickets are $25.00 per person and may be purchased online or by calling us at 613 637-2828. This event has sold out early in past years. Proceeds support the charitable work of The Friends of Algonquin Park.
For more information please contact The Friends of Algonquin Park.
---
More Images of Celebrating Algonquin Park
A selection of images for past Celebrating Algonquin Park events.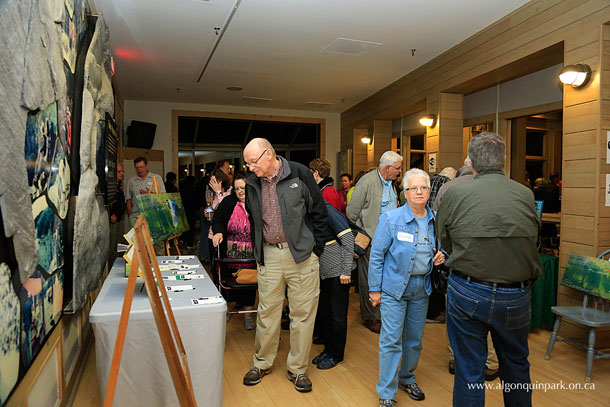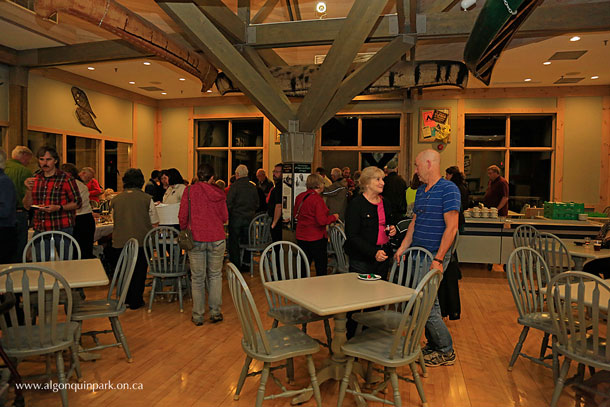 ---
Related Information
Reserve your developed or backcountry campsite for your next visit.
Share your passion for Algonquin Park by becoming a member or donor.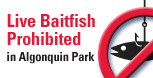 Special regulations for Algonquin's special fishery.