Jump Off Campsites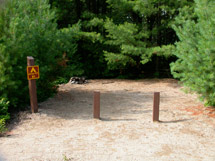 Jump off campsites are short-term use, developed campsites typically used by permit holders who arrive too late to enter the backcountry, or who are unable to, because of inclement weather.
These campsite can be found at locations like:
Inquire at your Access Point Office for more details.
Related Information
Reserve your developed or backcountry campsite for your next visit.
Share your passion for Algonquin Park by becoming a member or donor.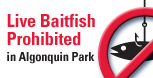 Special regulations for Algonquin's special fishery.